Home

›

Microsoft Windows 8.1 Pro Product Key ( Lifetime Validity )
Welcome to Microsoft Windows 8.1 Pro 32 / 64 bit Lifetime License key
We understand that you're looking for a reliable, secure and cost-effective way to experience the full power of the Microsoft Windows 8.1 Pro operating system. That's why we're proud to offer our lifetime license key, giving you access to the latest features, updates and security enhancements at no additional cost.
Take advantage of our lifetime license key to unlock the power of Windows 8.1 Pro today. Enjoy the full potential of its feature-rich environment and take control of your digital life.
Your Windows 8.1 Pro Product key will be sent to your Registered Email & WhatsApp with our website within 1 Second of order successful. If you have not registered, please regiter before purchasing.For registration Click Here.
Window 8.1 Pro Free Download link (For bootable USB or DVD)
Key Points of Windows 8.1 Pro Product key -
This key will activate Windows 8.1 Pro on one PC.

It will work on fresh or existing installations of Windows 8.1 Professionla / Pro.

This is a one-time purchase, no monthly/annual subscription or renewal is required.

It supports all languages and works worldwide. Both 32-bit and 64-bit System Support.
Windows 8.1 Pro Activation Process - Step by Step
Go to "Settings" of your computer or laptop.
Select "Update & Security" option from the list.
Select "Activation" option on the screen.
Select "Activate" or "Change Product Key" option as required.
Enter the "Product Key" which we have sent to your email address.
Enter the "Activate Now" button.
It will take 20-30 Seconds. After that your Windows 8.1 Pro is fully activated on your computer or laptop.
Features
First, let's dive into the features of Windows 8.1 Pro. This edition of Windows includes all the features of Windows 8.1 with additional capabilities designed for enterprise use. Some of these features include: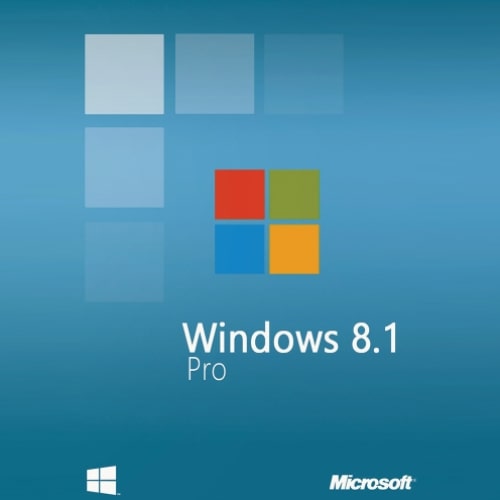 BitLocker Drive Encryption: Provides enhanced security for your data by encrypting the entire drive.
Remote Desktop: Allows you to connect to any computer that is running Windows and control it remotely.
Domain Join: Allows you to connect to a domain-based network and access network resources.
Group Policy: Provides centralized management and configuration for devices and users in a network.
Hyper-V: A virtualization technology that allows you to create and run virtual machines on your device.
Now, let's talk about system requirements. To use Windows 8.1 Pro, your device must meet the following system requirements:
1GHz or faster processor with support for PAE, NX, and SSE2.
2GB of RAM or more.
20GB of available hard disk space or more.
DirectX 9 graphics device with WDDM driver
A display with a minimum resolution of 1024x768.

Tags
Windows 8.1 Pro Product key
Windows 8.1 Pro License key
Buy Windows 8.1 Pro Product key
Windows 8.1 Pro Price
Windows 8.1 Pro product key 64 bit