Stay Protected with Quick Heal Antivirus Pro from MyPcPanda
10 May 2023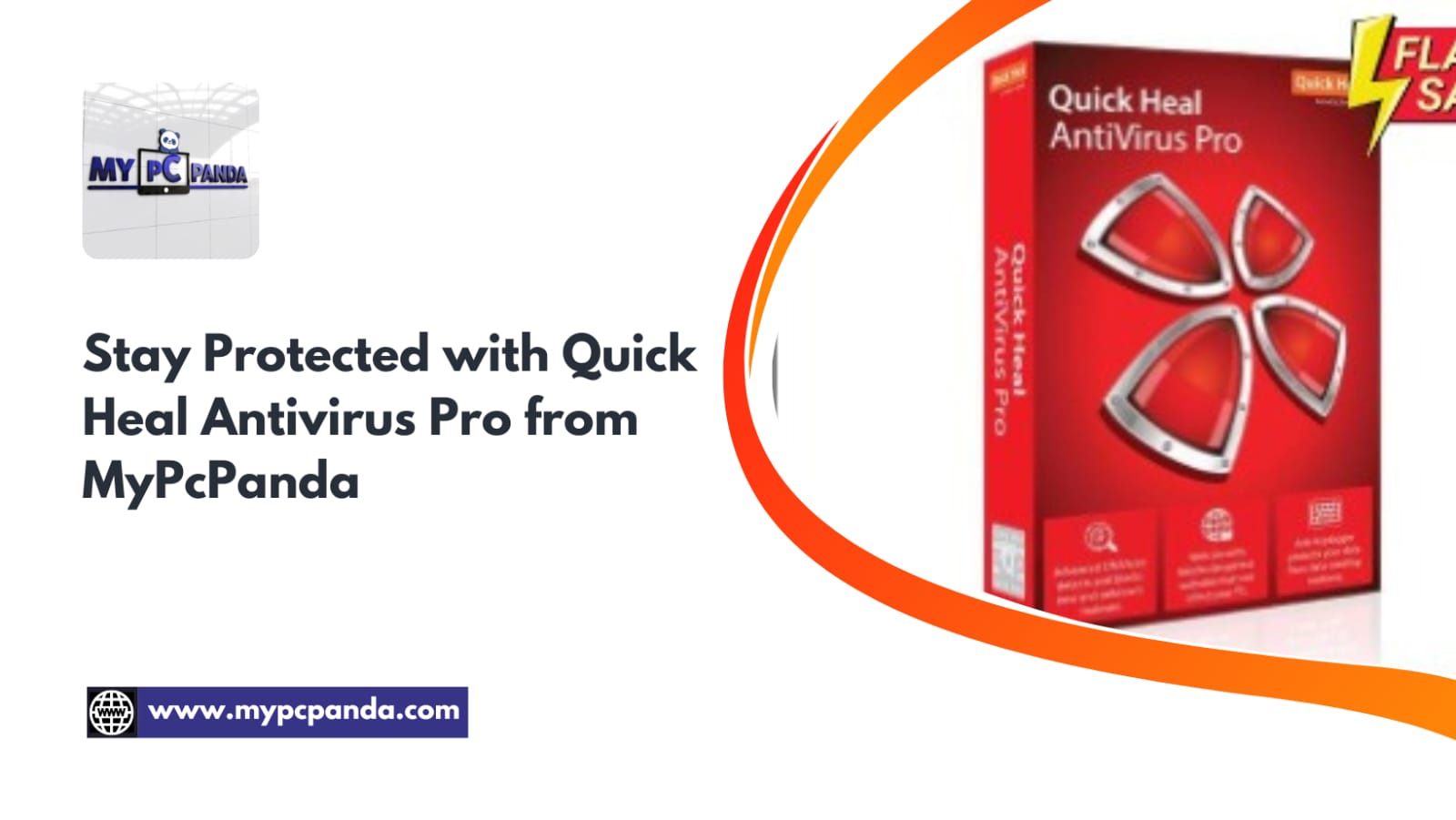 In today's digital age, internet security has become a major concern for individuals and organizations alike. Cyber threats such as viruses, malware, and spyware are constantly evolving and becoming more sophisticated, posing a serious threat to the security and privacy of your data. Antivirus software can be useful in this situation. Quick Heal Antivirus Pro is one such software that offers robust protection against various cyber threats. In this blog, we will discuss the benefits of buying Quick Heal Antivirus Pro from MyPcPanda.
Quick Heal Antivirus Pro provides comprehensive protection against viruses, spyware, malware, and other online threats. It has a powerful scan engine that detects and removes all types of threats, including those that may not be detected by other antivirus software. It also has advanced features such as Anti-ransomware and Email Security that provide an additional layer of protection to your data.
One of the main advantages of Quick Heal Antivirus Pro is its user-friendly interface. Even for individuals who are not tech knowledgeable, it is simple to install and operate. It has a simple dashboard that displays all the important features and settings, making it easy to navigate and configure the software according to your preferences.
Quick Heal Antivirus Pro is designed to be light on resources, which means it does not slow down your computer's performance. It has a low system impact and uses minimal resources, ensuring that your computer runs smoothly and efficiently.
MyPcPanda offers Quick Heal Antivirus Pro at affordable prices, making it accessible to everyone. We believe that everyone deserves to have access to quality antivirus software, and we strive to offer the best prices to our customers. There are no unforeseen costs with our pricing, which is clear.
Excellent Customer Service
At MyPcPanda, we pride ourselves on providing excellent customer service. Any queries or worries you may have can be addressed at any time by our team of specialists. We believe in keeping our customers informed throughout the buying process, so you can expect regular updates on the status of your purchase.
In conclusion, Quick Heal Antivirus Pro from MyPcPanda is an excellent choice for anyone looking for robust and reliable antivirus software. Its comprehensive protection, easy-to-use interface, low system impact, affordable pricing, and excellent customer service make it the perfect choice for individuals and organizations alike.