Quick Heal Total Security - Boost Your Digital Protection
11 April 2023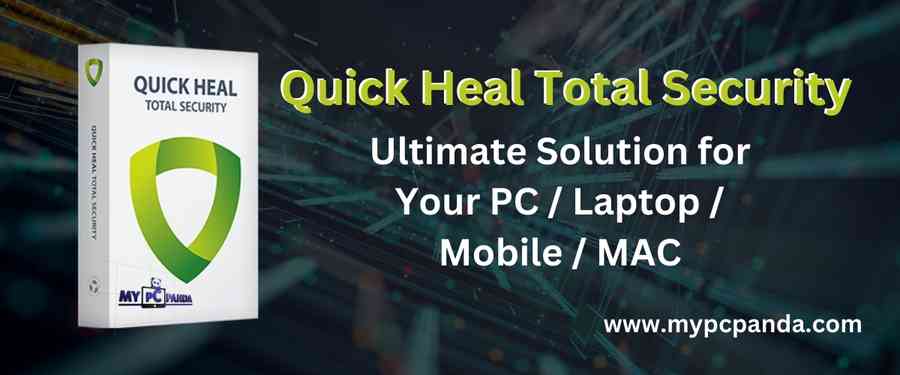 Are you tired of downloading software that claims to provide ultimate protection, but ends up bogging down your computer and causing more frustration than security? Look no further than Quick Heal Total Security. This antivirus software is the real deal, delivering reliable protection without compromising your device's speed and functionality.
Not only does Quick Heal Total Security offer advanced virus detection and removal, it also includes features like parental controls, firewall protection, and a secure online banking feature for added peace of mind. And with the ability to tailor settings and preferences to your personal needs, you'll never feel like you're sacrificing efficiency for protection.
Overall, Quick Heal Total Security is a top-notch antivirus program that provides everything you need to keep your computer safe and secure. Say goodbye to sluggish performance and unreliable protection, and say hello to the peace of mind that comes with using Quick Heal Total Security.
Secure Your Digital World With Quick Heal Total Security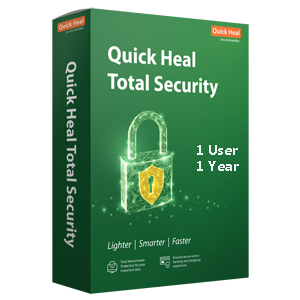 In today's digital world, the importance of having comprehensive antivirus software installed on your device cannot be overstated. With the increasing threat of cyber attacks and the rise of online fraud, safeguarding your personal data and digital identity has become a top priority. One such antivirus software that can keep you and your device safe from online threats is Quick Heal Total Security.
Quick Heal Total Security is a complete antivirus solution designed to protect your device from malware, trojans, worms, spyware, and other online threats. This antivirus software comes packed with a host of features to keep you and your device secure from cybercriminals looking to exploit vulnerabilities in your system.
Here are some of the notable features of Quick Heal Total Security:
Advanced Protection:

With its advanced protection features, Quick Heal Total Security offers real-time protection against all types of online threats.

Parental Control:

This feature allows you to monitor and limit your child's online activity, ensuring that they only access age-appropriate content.

Data Protection:

With its data protection feature, Quick Heal Total Security encrypts your confidential data and ensures that it cannot be accessed by unauthorized users.

Safe Banking:

The safe banking feature of this antivirus software ensures secure online banking transactions, keeping your financial information safe from online fraudsters.

Anti-Phishing:

Quick Heal Total Security also comes with an anti-phishing feature that detects and blocks fake websites aimed at stealing your personal information.
Pros & Cons.
Pros:
It is one of the best antivirus software in the market. It provides total protection from all kinds of threats including viruses, malware, spyware, adware and others.
It has an excellent detection rate and can safeguard your PC from zero-day attacks.
It offers advanced features like Parental Control, Privacy Protection, Firewall Protection and PC Tuner to maximize performance.
The software is lightweight and doesn't eat up much of your system resources or slow down your PC.
The user interface is simple and user-friendly, making it easy for users to navigate and manage.
Cons:
It is quite expensive compared to other antivirus software in the market.
The scans can be quite slow and may take up a lot of time.
Certain features like the Parental Control and Firewall Protection are not as advanced as other software in the market.
The software may sometimes slow down the system during updates.
There are occasional issues with false positives which could annoy users.
Where to buy Quick Heal Total Security -
Expert Review
Quick Heal Total Security is a reliable and comprehensive security suite that offers advanced protection against various online threats, such as phishing attacks, viruses, malware, and more. This security software is designed to provide users with a hassle-free and robust security solution that does not slow down their computer.
One of the standout features of Quick Heal Total Security is its exceptional malware detection rate, which is superior to most of its competitors in the market. It also includes a powerful anti-phishing feature that enables it to detect and block malicious sites that could potentially harm your system or steal your sensitive information.
The software's user interface is clean and user-friendly, making it easy for even novice users to navigate all the features and settings. The Quick Heal Total Security suite includes a range of advanced features like browser sandboxing, anti-ransomware protection, and parental controls, making it an ideal choice for families or individuals looking for a comprehensive security solution.
Another significant advantage of Quick Heal Total Security is its efficient system optimization tools that help to improve overall computer speed and performance. It also includes a password manager that helps to store all your passwords securely and simplifies password management.
In conclusion, Quick Heal Total Security is an incredibly powerful security suite that provides robust protection and advanced features to keep your system safe from all sorts of online threats. With its impressive malware detection rates, intuitive user interface, and system optimization tools, it's an excellent option for anyone looking for reliable and comprehensive security software.
If you're looking to Buy Quick Heal Total Security, look no further than Mypcpanda.com. As an authorized reseller of Quick Heal products, Mypcpanda.com offers competitive prices and excellent customer service, making it the ideal place to purchase this powerful antivirus software.