Enhance Productivity and Unleash Creativity with My PC Panda MS Office 2021
12 June 2023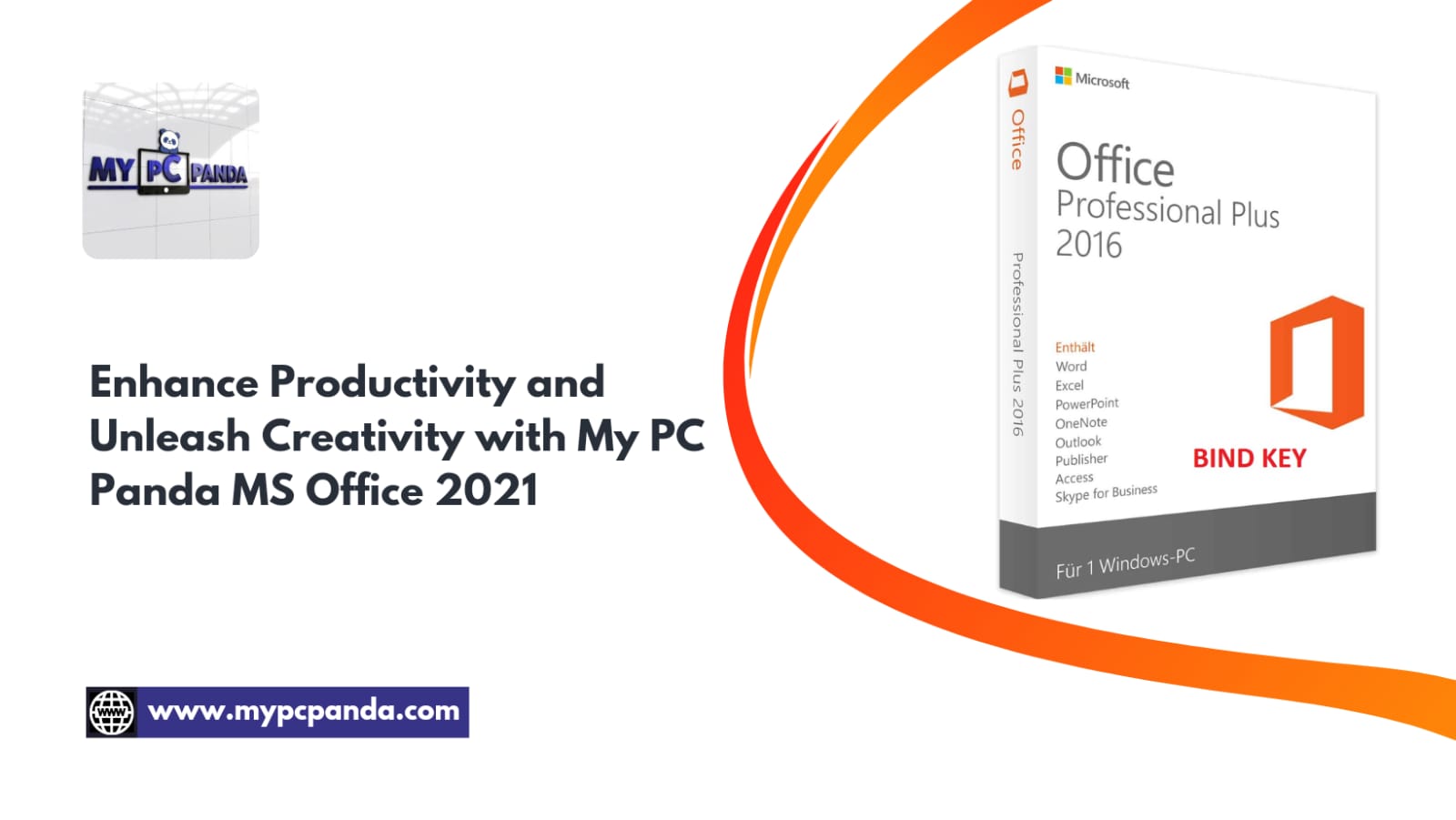 In today's digital age, Microsoft Office has become an indispensable suite of applications for both personal and professional use. With its comprehensive set of tools, Microsoft Office empowers users to create, collaborate, and communicate effectively. Now, in 2023, My PC Panda introduces the latest version of this renowned software suite, MS Office 2021, offering a host of new features and enhancements to take productivity and creativity to new heights.
Unleashing the Power of MS Office 2021:
Our MS Office 2021 brings a plethora of innovative features and functionalities to the table, making it an essential tool for individuals, students, and businesses alike. Whether you're writing documents, creating presentations, analyzing data, or managing your emails, this latest version provides a seamless and intuitive user experience, enabling you to work smarter and accomplish more in less time.
A Suite Tailored to Your Needs:
One of the key highlights of our MS Office 2021 is its ability to cater to a wide range of user requirements. Whether you're a professional writer, a data analyst, or a creative designer, the suite offers a diverse set of applications to meet your specific needs. Word, Excel, PowerPoint, and Outlook form the core components, providing a comprehensive toolkit for document creation, data analysis, presentations, and email management. Additionally, applications like OneNote, Access, and Publisher offer specialized functionalities to further enhance your productivity and creative endeavours.
Intelligent Tools for Enhanced Productivity:
MS Office 2021 introduces several intelligent tools and features designed to streamline your workflow and boost productivity. The powerful AI-powered tools, such as Editor and Designer, offer real-time suggestions and visual enhancements to improve your writing and presentation skills. With features like Smart Lookup and Insights, you can quickly access relevant information and gain valuable insights without leaving your document. Moreover, the seamless integration with cloud services allows for effortless collaboration and access to your files from anywhere, on any device.
Apart from its productivity-focused tools, our MS Office 2021 also provides a plethora of features to fuel your creativity. With enhanced graphics, animation, and design capabilities in PowerPoint, you can craft visually stunning presentations that captivate your audience. Word offers an array of templates, fonts, and formatting options to give your documents a professional and polished look. Additionally, Excel's advanced data analysis tools empower you to uncover patterns, trends, and insights, enabling smarter decision-making.
Seamless Integration and Accessibility:
Our MS Office 2021 seamlessly integrates with other popular applications and services, expanding its functionality and versatility. Whether you need to incorporate data from external sources, collaborate with team members using different platforms, or create automated workflows, MS Office 2021 provides the necessary tools and compatibility to ensure smooth integration. Furthermore, the suite offers enhanced accessibility features, making it more inclusive for users with disabilities.
Our MS Office 2021 is a game-changer, revolutionizing the way we work, create, and communicate. Upgrade to My PC Panda MS Office 2021 and unlock a world of possibilities to accomplish more and make an impact in your personal and professional life.